"SHESC Messenger": End of May 2022

End of May 2022
---
---
Register Teams for 'Scramble for Schools' Tournament by May 20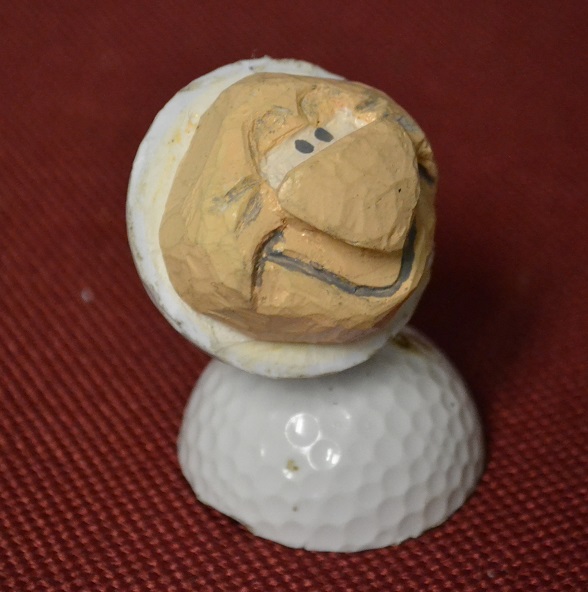 If a great day of golf AND helping about 2,700 educators and 31,000 students would put a smile on your face, get your team together for the 25th Annual 'Scramble for Schools' Golf Tournament Fundraiser on May 31!
The deadline to register is Friday, May 20!
Registration includes green fees, golf carts, an amazing barbecue lunch, and door prizes! There will also be prizes awarded for 1st, 2nd, and 3rd Championship Flights; Closest to Pin, Longest Drive, Longest Putt, and more!
For full details, a downloadable flyer, and links to registration, visit go.smokyhill.org/golf!
'They Do What?!' Event Helps Middle School Girls Explore Nontraditional Careers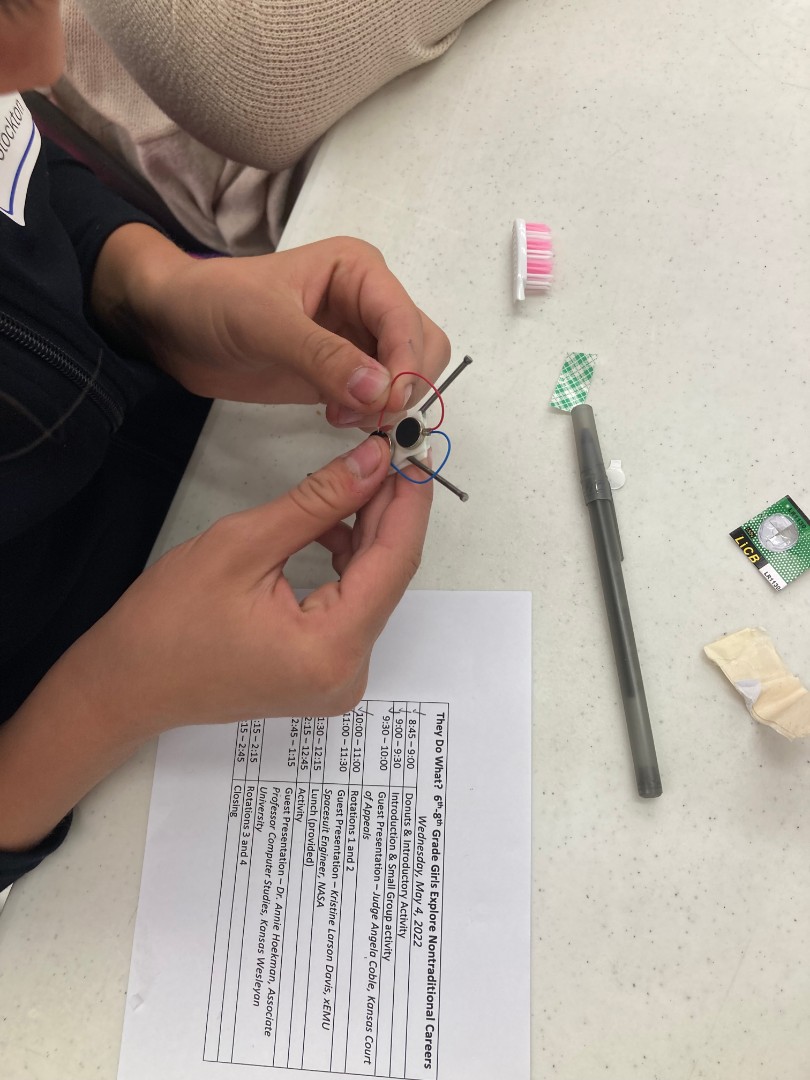 "May the Fourth" has become a day to celebrate "Star Wars," but last Wednesday at Smoky Hill Education Service Center it also marked an opportunity to explore exciting future career possibilities for more than 75 middle school girls.
"They Do What?! Featuring stories from inspirational women in nontraditional careers" was a new event opportunity for 6th-8th grade girls to hear from successful women in nontraditional careers and participate in activities related to some of those careers.
One of the guest speakers - Kristine Larson Davis, xEMU Spacesuit Engineer at NASA - joined the group via Zoom. She spoke about growing up on a Galva farm and the road that led her to now work on major parts of the new lunar spacesuit that will be used in the upcoming Artemis missions.
"My parents always encouraged me to look into science, technology, engineering, and math," she said. "The kind of things like you're doing today."
Also joining the event with guest presentations were Judge Angela Coble, Kansas Court of Appeals; and Dr. Annie Hoekman, Associate Professor of Computer Studies and Chair of the Department of Computer Studies at Kansas Wesleyan University.
Between presentations, the students had the opportunity to participate in a variety of engineering and coding activities - including Turing Tumbles, Ozobots, a building challenge with spaghetti noodles and marshmallows, and exploring electricity by making "Bristle Bots." They also were able to tour the construction and welding departments at Central High School in Salina.
SHESC welcomed participants from four area districts: USD 273 Beloit, USD 224 Clifton-Clyde, USD 271 Stockton, and USD 320 Wamego. Funding came from a Carl D. Perkins CTE grant for districts in the Smoky Hill Perkins Consortium.
Administrators: Register Today for Educators REcharge REtreat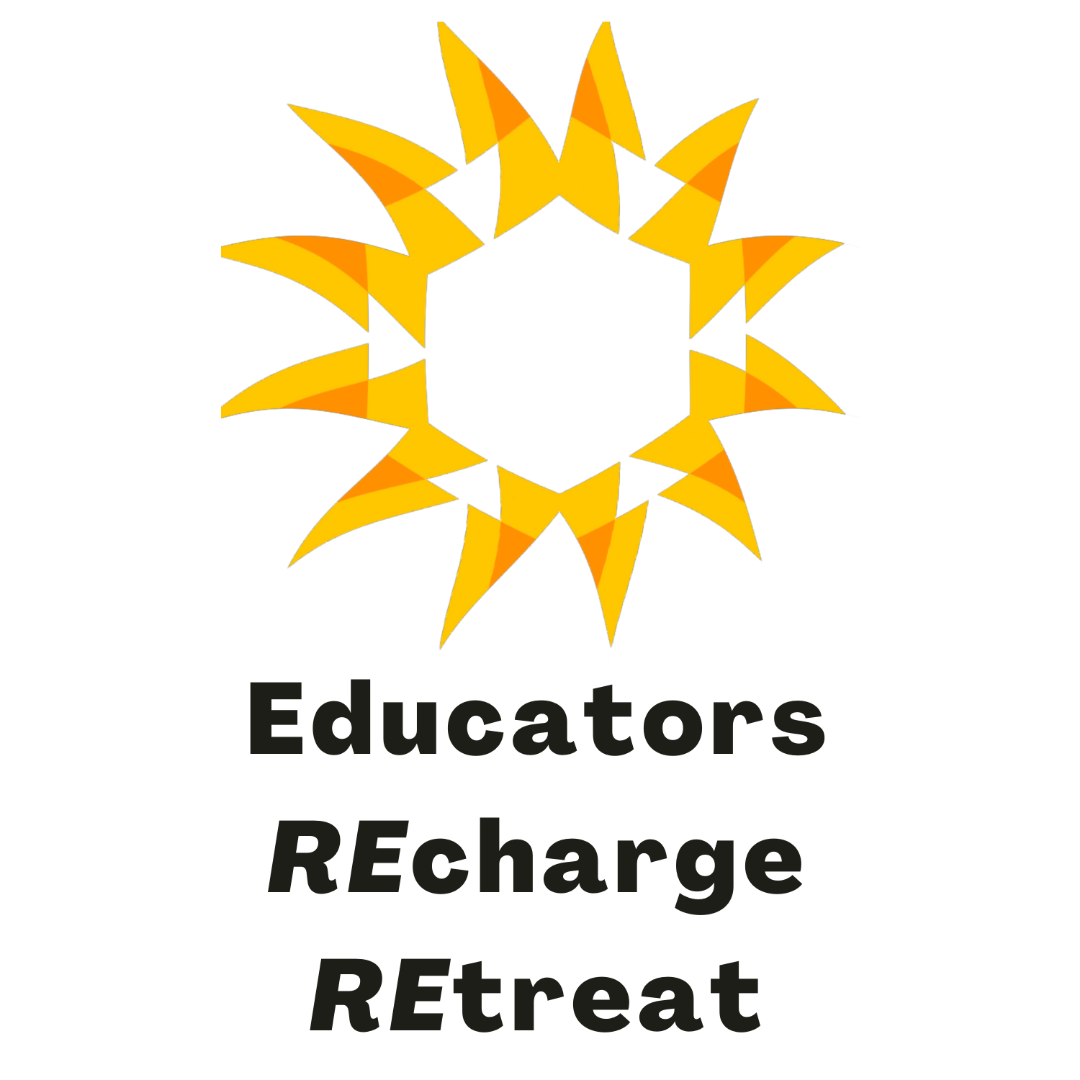 Principals, superintendents, and other school administrators have an opportunity to attend the Educators REcharge REtreat for FREE June 28-30.
Held at the Ringneck Ranch in Tipton, Kansas, this three-day opportunity only needs a $25 deposit, which is refundable upon arrival.
Just a few of the activities at the retreat are:
Escape rooms and mobile ropes course!
Inspirational talks, storytellers, and tips from a mental health professional!
Hiking, painting, games, and golf!
All meals and overnight lodging are included!
A few slots are also still open for teachers - June 7-9.
For full details, a downloadable flyer to share, and a link to register, visit go.smokyhill.org/recharge.
Featured Professional Development: 'Create a Safe and Supportive Culture for LGBTQ and Transgender Students'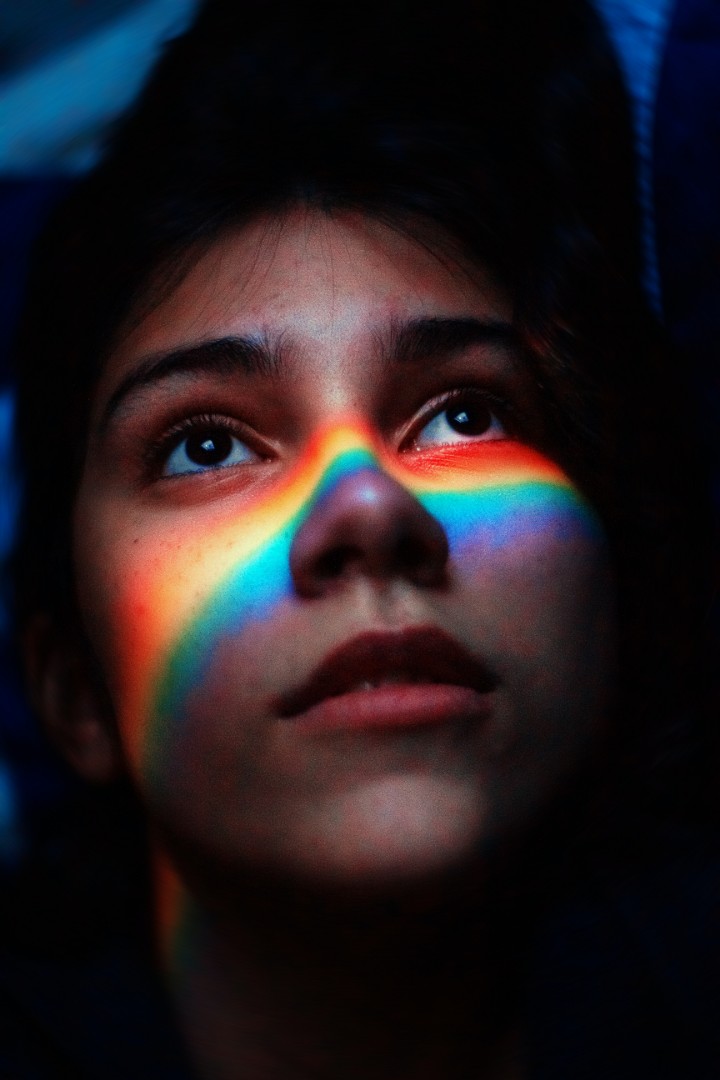 Almost 60% of LGBTQ students felt unsafe at school because of their sexual orientation and 50% of individuals who identify as transgender will attempt or commit suicide. These are alarming numbers. It is essential that school employees know their responsibilities for providing an equitable education for all students, and a safe and supportive school culture. But what does this look like, what are schools required to do, and what are best practices? How do you address and change negative or homophobic remarks, actions and victimization? This workshop will address these issues and provide guidance to educators on how to plan for, welcome, and support students who are LGBTQ and transgender.
Two upcoming sessions are available:
Hays: June 14

Salina: June 15
For information and registration is at go.smokyhill.org/LGBTQ.
Volume Purchasing: Seeking Athletic Supply Suggestions
It's about time for the new athletic supply catalog to come out for 2022-2023, which will be released with new pricing on June 1.
This is also the perfect time to make sure that SHESC Volume Purchasing is fully meeting your needs!
Send your requests for items that you would like to see included in the next catalog to Adam Pracht, Volume Purchasing Coordinator, at vp@smokyhill.org or 785-825-9185 by Friday, May 13 for it to be included in the next request for bid.
For reference, look at the PDF HERE to see what's currently in the catalog.