Workshop with Poverty Simulation Experience
Curriculum from The Community Action Partnership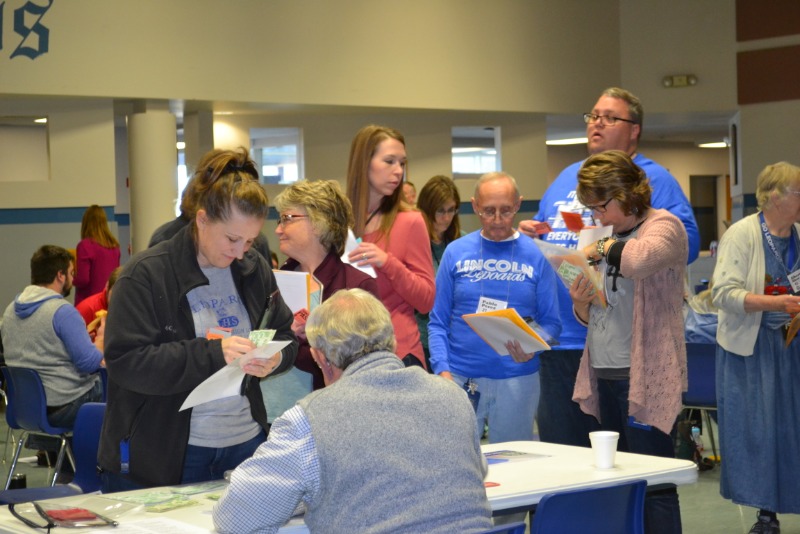 This curriculum from Community Action Partnership in Missouri has participants take on roles within families either under or near to the poverty line. With each 15 minutes simulating one week of real time, participants are tasked with feeding everyone in the family, getting to work or school, paying utilities and other bills, meeting everyone's health needs, avoiding pressure to participate in illegal activities, and providing adequate housing for everyone in the family.
The Community Action Partnership Poverty Simulation is a new service at SHESC. For more details about the simulation and how to bring it to a school district or non-profit organization, contact Noalee McDonald-Augustine at nmcdonald@smokyhill.org.
To read about educators' experiences during one workshop experience at USD 298 Lincoln (pictured on this page), click here.