Rachel's Challenge Founder Presenting Moving Message at October Event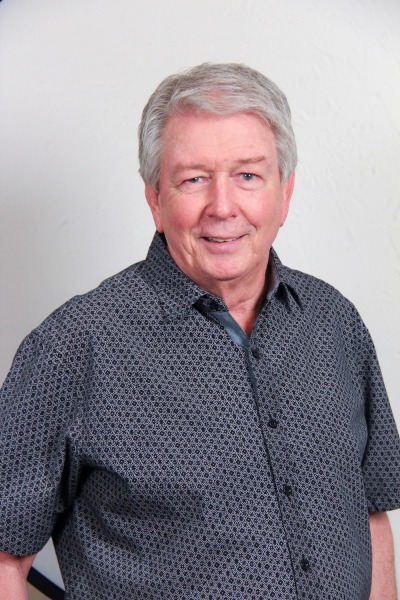 During the Columbine school shooting tragedy more than 20 years ago, Rachel Scott was the first fatality.
Darrell is her dad.
On Oct. 14, Darrell Scott will be coming to Salina to share his moving message with educators, mental health professionals, law enforcement officials, and community members.
Just weeks after Rachel's death, Darrell Scott spoke to a Congressional House Judiciary Committee on issues of school violence, which became one of the most widely-viewed speeches on the Internet.
"I simply speak to you as a brokenhearted father, and I only ask that you allow your heart to hear me for the next few minutes," Darrell Scott said to the committee. "Since the dawn of creation, there has been both good and evil in the hearts of men and women, and we all contain those seeds: We contain the seeds of kindness and the seeds of violence.
"And the death of my wonderful daughter, Rachel Joy Scott, and the deaths of that heroic teacher, and the other 11 children who died, must not be in vain. Their blood cries out for answers."
Soon after this testimony, the Scott family discovered a school essay Rachel wrote before her death – "My Ethics, My Codes of Life" – in which she outlined her moral principles.
These included, "being honest, compassionate, and looking for the best and beauty in everyone."
It served as the inspiration for Darrell to found "Rachel's Challenge" – a bullying and violence abatement program that more than 2 million students experience every year.
They are invited to accept challenges modeled after Rachel's life and writings – which include looking for the best in others, dreaming big, choosing positive influences, and speaking with kindness. In doing so, the program aims to empower individual students and create schools free from harassment, bullying and violence.
The event will also include an introduction to "Awaken the Learner" - a program designed to expand on the Rachel's Challenge promises and to help schools in preventing violence and bullying for the long-term. More information about Awaken the Learner is available at go.smokyhill.org/awaken.
More information about Rachel's Challenge is available at www.rachelschallenge.org.
Smoky Hill Education Service Center has invited Darrell Scott to speak in October from 9 a.m. to 3:30 p.m. at Webster Conference Center, 2601 N. Ohio St. Those interested in attending may register by emailing register@smokyhill.org. The event is co-sponsored by STOPit Solutions and the Dane G. Hansen Foundation.
More information about the event is available from Diane Mann at DMann@smokyhill.org, April Klaus at AKlaus@smokyhill.org, or by calling 785-825-9185. The event is $65 per person, which includes breakfast and lunch.