Vaping Prevention Focus of Two Workshops in Early October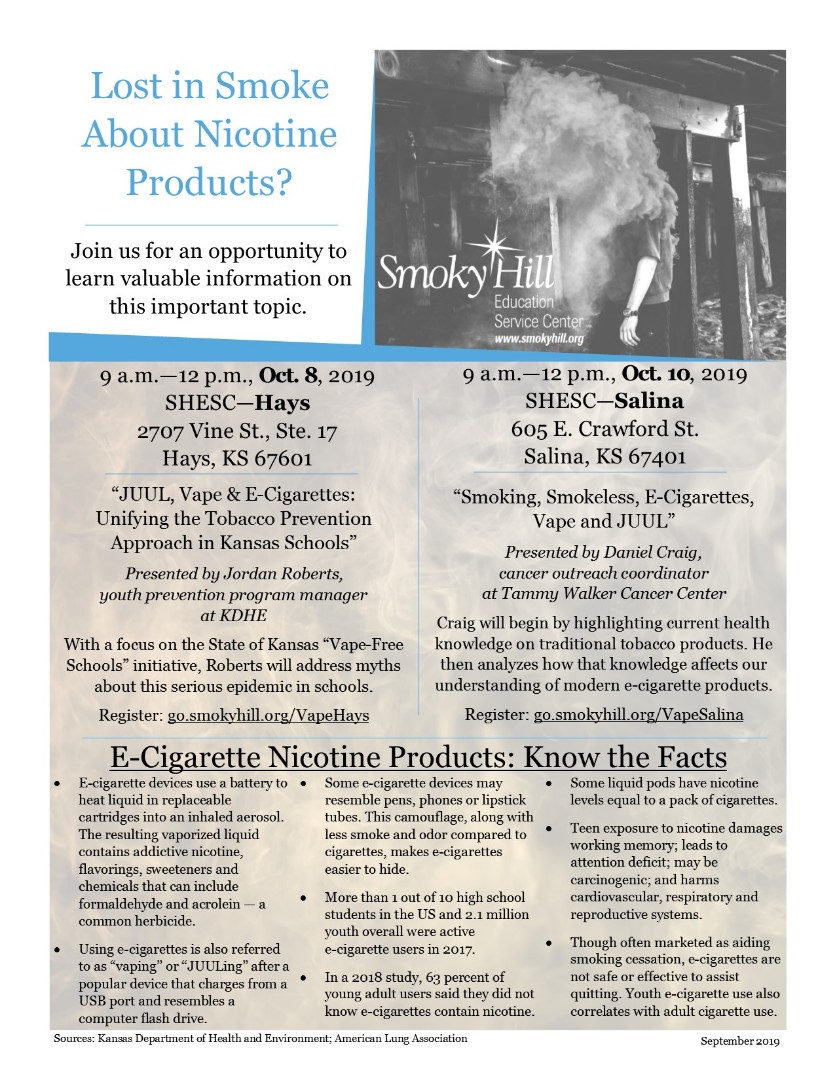 E-cigarettes and vaping are a growing source of concern in schools, with more than 2.1 million youth in the US actively using nicotine in a form that's easily camouflaged.
Sign up for a workshop session on this important topic and learn how you can help to prevent vaping in your school or district!

Oct. 8: Hays - go.smokyhill.org/VapeHays

Oct. 10: Salina - go.smokyhill.org/VapeSalina

More details on the different presenters for each date and the topics of discussion are in the image at right. Click it to download a printable brochure.